Private Tastings at Trisaetum
Explore a selection of limited production wines, paired with charcuterie and specialty cheeses, during a seated,
90-minute private tasting in our vineyard cottage.
Daily ~ 11:00 am & 2:00 pm
Due to harvest, we will not be offering private tastings in October
CHOOSE FROM ONE OF OUR PRIVATE TASTING OPTIONS BELOW
---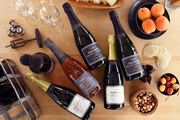 SPARKLING (Available Aug. & Sept. 2020)
---
Our sparkling tasting is a festive way to taste through our vintage sparkling wines. Compare our Ribbon Ridge Blanc de Blanc and the inaugural offering of our Coast Range Estate Blanc de Blanc. Explore our Estates Cuvée, as well as Brut Rosé, and a selection of Pinot Noir will finish your tasting.

SINGLE VINEYARD
RIESLING
---
This tasting will compare our Dry and Medium Dry Rieslings from our three estate vineyard sites. Explore the impacts of site-specific soil types and climate on our six offerings of Single Vineyard Rieslings. *Prefer to focus on the Dry or the Sweeter side of Riesling? Let us know and we can customize your tasting.
---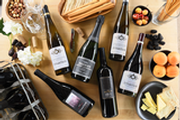 Try six wines from across our portfolio of brands. Start with a taste of Pashey Sparkling, followed by a selection of Trisaetum Rieslings & Pinot Noirs, and finish with one of the Bordeaux-Style wines from 18401 Cellars.

SINGLE VINEYARD PINOT NOIR
---
This tasting will explore the unique differences in the soil types and climates of our three estate vineyards and how those elements are expressed in our wines. Focusing mainly on our single vineyard Pinot Noirs, we may add in single vineyard bottlings of bubbles, Chardonnay, or Riesling to enhance the experience of how site and climate can have an impact across varietals.
---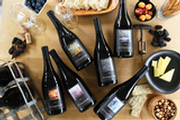 ARTIST SERIES PINOT NOIR
---
Our Artist Series wines are arguably our most specific bottlings - showcasing single clones of Pinot Noir harvested from single blocks from our estate vineyards. Compare the differences between clonal selections and location

PINOT PROFILE
---
This tasting will focus on six Pinot Noirs. Spanning the spectrum from our Willamette Valley to our Family Reserve, experience the differences of single vineyard vs. single clone vs. blends created from all three of our vineyard sites.
---
---
$50 PER PERSON
$35 CLUB MEMBERS
We can comfortably accommodate Private Tasting groups of 2-8.
Private Tastings require 24 hours advance notice.
For questions, contact 503-538-9898
or alice.ingraham@trisaetum.com
Due to harvest, we will not be offering private tastings in October