Winery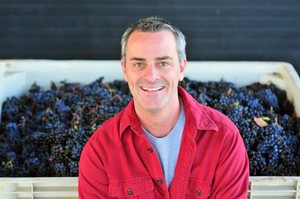 In early 2006, James Frey, with help from noted winemaker Josh Bergstrom, began work on the design of Trisaetum's winery. From the outset, the goal was to construct a facility that allows a winemaker to blend old world tradition and new world innovation.
After several months and nine drafts, a floor plan and design philosophy were eventually turned into the 13,000 square foot facility that exists today. James is fortunate to have at his disposal a wide array of tools to craft Trisaetum's distinctive Pinot Noir and Riesling.
---
Cold Room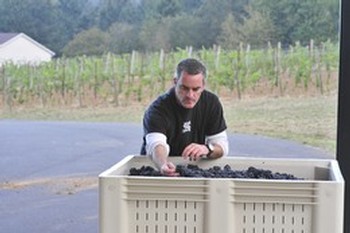 Pinot Noir and Riesling require a greater degree of sensitive handling than other varieties. For example, when Pinot Noir berries at warm temperatures are placed into a destemmer, the fruit is easily mashed. Chilled fruit falls from the destemmer in firm, whole berries. Therefore, our winery contains a 600 square foot cold room that can be chilled to 35 degrees. Harvested clusters from the two estate vineyards are immediately placed in the cold room, and sorting only begins after the fruit has reached a temperature between 35 and 40 degrees. The cold room also allows us to ferment our Riesling in a very slow and deliberate manner.
---
Fruit Sorting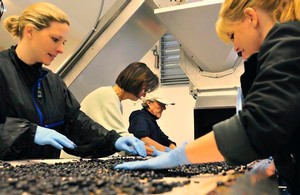 The single most extensive piece of equipment at Trisaetum is the a 9-stage fruit sorting system that is utilized to ensure only the best berries from the best clusters become part of our wines. The process begins with the tote dumper after the fruit has been adequately chilled. The whole clusters then move down a shaker table that spreads them into a single layer prior to passing through a vacuum system that removes leaves, bugs, twigs, and other non-grape matter. Following the vacuum, the clusters move through an air knife to ensure the fruit is dry to avoid dilution in the final product. Then, the first of two manual sorting tables is utilized to select only the best clusters (sub-par clusters are removed, recycled, and returned to the vineyard as compost). The chosen clusters are then moved to an elevated destemmer where they are separated into berries and stems. The stems are returned to the vineyard as compost and the berries move on to a second sorting table where individual berries are inspected by hand and any unripe or raisinated fruit is removed. In the final stage of the process, the selected berries are placed into fermentation vessels and moved into the tank hall. Given the unique double-sort line, the fruit sorting process at Trisaetum often takes up to two times as long as other facilities, and can involve up to 15 people.
---
Tank Hall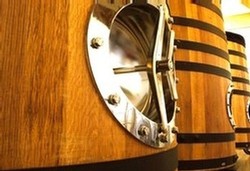 The Pinot Noir berries are fermented in a mixture of 3-ton and 4.5-ton stainless steel and 2-ton oak fermenters that line either side of the 65-foot long tank hall. We use smaller fermenters because they allow for greater control. Berries go through an extended cold soak period prior to fermentation. The temperature of all tanks is measured electronically and can be monitored via on-site and off-site computers.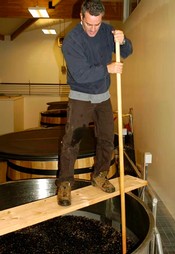 Once fermentation begins, the cap is punched-down by hand three times a day (or more) throughout fermentation. The must is fermented until dry, pressed, and moved via gravity-fed channels to the barrel cave below. Riesling fermentations occur in small stainless steel barrels in order to fine tune each so that the appropriate balance between sweetness, acidity, and alcohol level is achieved.
---
Barrel Cave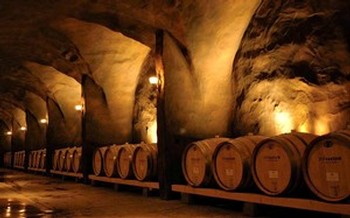 Finished wine is cellared within the 100-foot long barrel cave at Trisaetum. Depending on the vintage, Pinot Noir can be barrel aged from 10 to 22 months before bottling. Up to eight different Burgundian coopers, or barrel makers, are used to age the wine. Wine in barrel is checked weekly to monitor development and topped off to prevent unwanted oxidation. Riesling is aged in both stainless steel and oak barrels.