September 21, 2016 | Winemaking Team
We've Reached the Summit, but Downhill Isn't All Coasting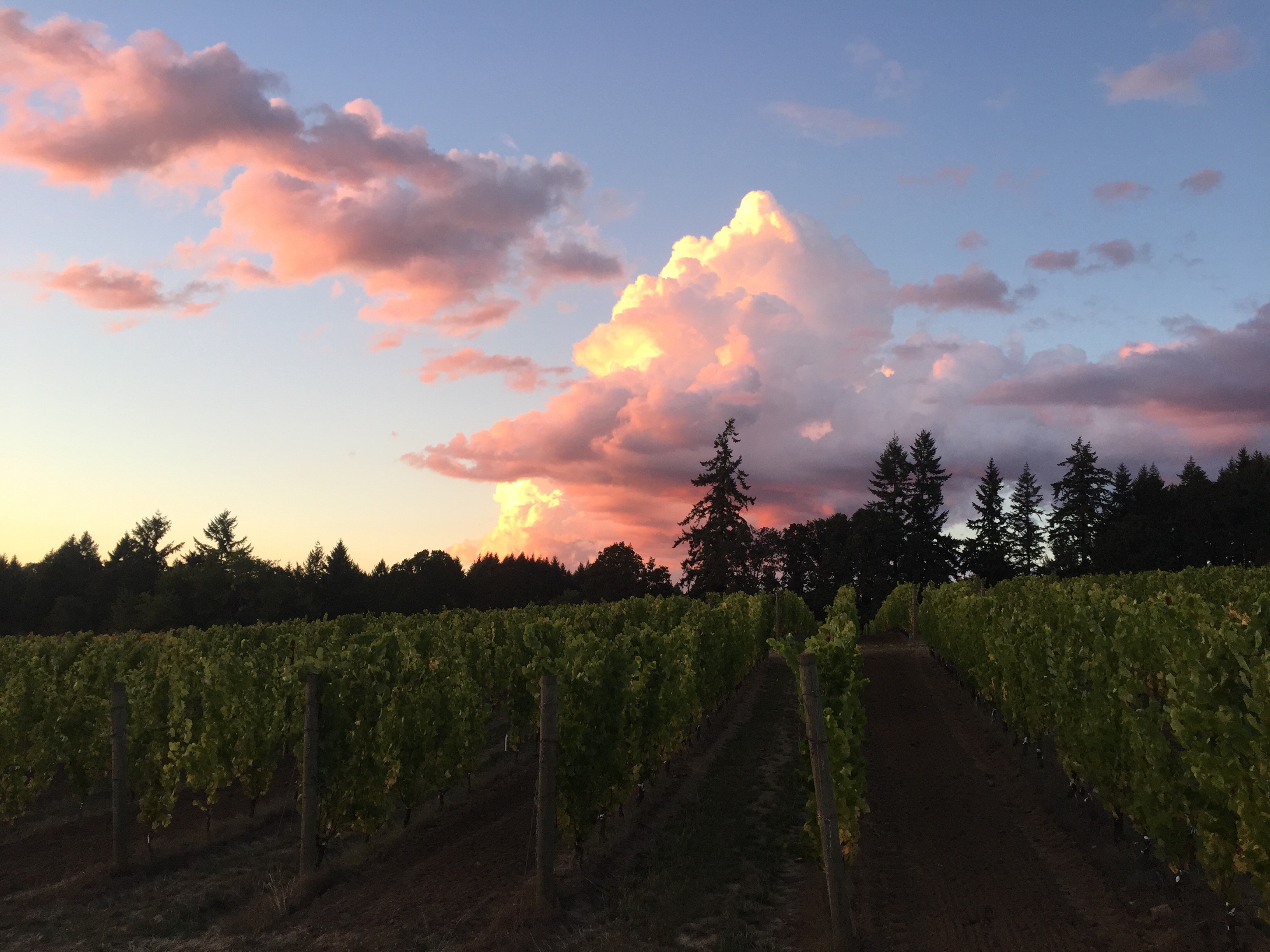 If the grape harvest were a race, it would be the Tour de France. We've made it out of the low country, through the forested foothills, and well into the mountains now. Our most challenging ascent to date was crested last weekend as we saw three full days of processing Pinot Noir (and a little Cabernet Sauvignon from Walla Walla) while simultaneously pressing Pinot Noir, Chardonnay and Riesling. All but three blocks of Coast Range Pinot Noir have gone down the sorting line, and we're happy to catch our breath after the steep climb up L'Alpe d'Huez. The toughest leg of the race may be behind us, but we're far from crossing the finish line.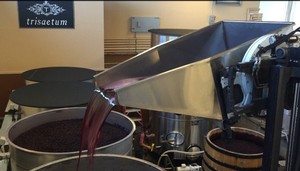 Each morning we're greeted with the wonderful new aromas that come only during harvest. Empty space in the tank hall continues to shrink as we add more and more to the oak vats and puncheons — 20 active ferments are now holding everyone's attention. We've gently increased the temperature on a few of the slower ferments, while we've cooled down those that are developing structure too quickly. Pump overs were the rule last week, but now we've added more punch downs to the daily routine. They may take a few extra minutes on the whole cluster ferments, but we're seeing good tannin structure married with the beautiful floral notes that often accompany this type of fermentation.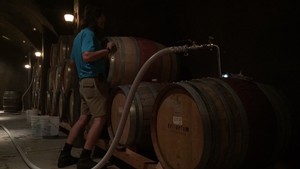 Aside from a high volume of fruit processing, the L'Alpe d'Huez stage comes with another list of plans — draining and barreling down the Pinots. Several of our first ferments have been drained into holding tanks, left to settle over night, and then sent into the barrel cave where they'll live for the next 11 months. Did we mention the over cellar? It's stocked with a harvest's worth of fermenting Chardonnay, both sparkling and sans bubbles. There's even 15 barrels of Rosé of Pinot noir fermenting there as well.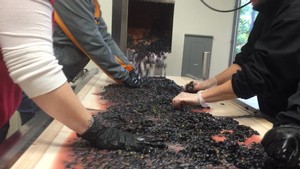 We've finally seen our first round of Riesling, but more will be arriving from all three of our vineyards: Ribbon Ridge, Wichmann Dundee and Coast Range estates this week. As for the upcoming Tour route, the twists and turns are still there but at least they slope a little more in our favor.
Check out the Trisaetum Harvest 2016 video!