September 28, 2016 | Winemaking Team
Drain, Press, Barrel, Repeat
All Trisaetum Pinot Noir has now been picked and processed. Hard to believe the weeks have whipped by as quickly as they have, but it's a nice feeling to have all of our Pinot Noir in house. Every day this week we've drained and pressed at least one ferment that has finished its extended maceration, and in the coming days we'll drain via gravity what's left in our tank hall into barrels down in our cave. The first tranche of Riesling is fermenting in the cold room. All Chardonnay, Rosé, and sparkling wine continues to bubble away in the over cellar. With the more challenging half of harvest now in the rearview, we wanted to acknowledge how this year's fruit has allowed us to take full advantage of the vintage — and maintain as much organic structure as possible.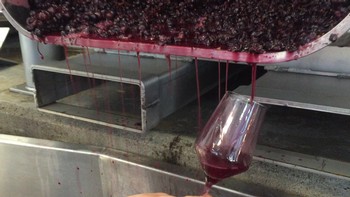 From the outset, the grapes have been healthier than we've seen in recent harvest memory — virtually no botrytis, signs of rot, or even many bugs. The growing season was cooperative and without any unnecessary moisture —phenolic ripeness turned out beautifully. Clean fruit gave us the chance to be more hands off with each vineyard block and depend more on the native yeast resident on the grape skins, and interfere less with the natural chemical breakdown of sugar to alcohol. The excellent condition of the fruit means we didn't add any sulfur during processing and has also allowed us to employ more whole clusters in our ferments — a decision that we believe will build character when the wine is ready for bottling.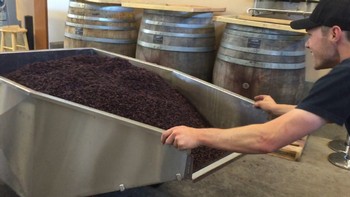 Another benefit of this season's healthy crop has been the speed at which we can process fruit — less time spent removing questionable clusters has increased productivity. It often happens that the sorting crew is working at maximum grape capacity, while telling the line runner to "pick up the pace!"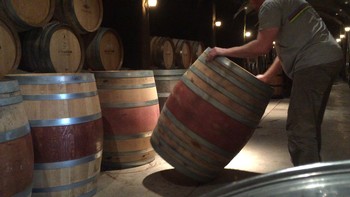 In addition to the environmental factors, our barrel program is now organized with 100 percent forest-specific wood. We age exclusively in French oak from Nevers, Allier, Tronçais, and Limousin — where romance and nuance share the same cask. We love these barrels because of their subtle impact, as our goal is to taste the wine, not the wood. Although each barrel and forest offers a slightly different expression, they do a great job of respecting the wine that we put into them.