Finding Ribbon Ridge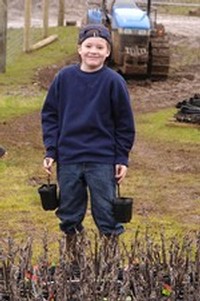 Not happy with good enough, later that year, James and Andrea began scouting the Willamette Valley for a second vineyard site, this one to compliment their coast range vineyard and to also house Trisaetum's winery. Unlike the difficulty in finding their first location, when a hazelnut farm surrounded on each side by the estate vineyards of Beaux Freres, Patricia Green, and Brick House is rumored to be coming on the market, you bid on the property site unseen. In addition, you bid on an adjoining parcel that is not for sale, but owned by the same individual, just in case they may want to sell that as well; which is exactly what they did in late 2005, and forty-five days later after a little geological and vineyard due diligence, they closed on the site that now houses both Trisaetum's Ribbon Ridge vineyard and their 13,000 square foot gravity-fed winery.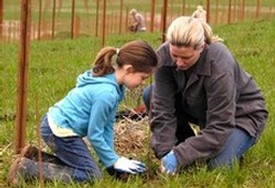 In the heart of the Ribbon Ridge AVA, Trisaetum's second vineyard is composed of gently rolling benches and side slopes ranging from 350 to 500 feet in elevation that were created when the westward-moving North American continent collided with coastal range seamounts. Known as the series of Pittsburgh bluff soils, the only place they have been discovered in this specific configuration is on Ribbon Ridge. After a year and a half of preparation, the Ribbon Ridge vineyard was planted with a combination of six different Pinot Noir clones (Pommard, Wadensvil, Coury, Dijon 115, 667, and 777) on three different rootstocks in a mixture of 3x7 and 4x7 spacing, and five acres of two different Riesling clones.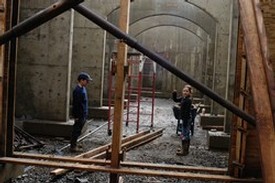 Fate and Good Fortune. We certainly believe the story of Trisaetum has some of both. And like any story, some of the best fortune comes from the amazing people you meet along the way, and with whom you get to share your passion.