Trisaetum Story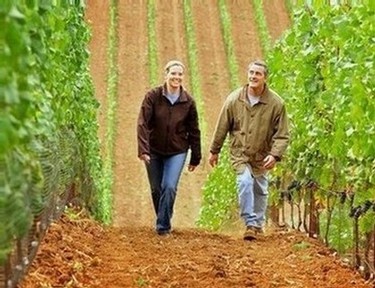 Fate and Good Fortune. Most good stories have a little of both, and our story is no exception.

It actually began fifty-five million years ago when Trisaetum's estate vineyard was on the floor of the Pacific near an extensive line of submarine volcanoes and fate chose that one such volcano would erupt in that very location, spewing lava through the ocean floor, scattering glassy basalt nodules across the seascape, and leaving a unique mixture of volcanic and sedimentary soil that just so happens to be perfect for grapes. Unfortunately for grapes, the soil was at the bottom of the ocean.
In a few years, fortune followed fate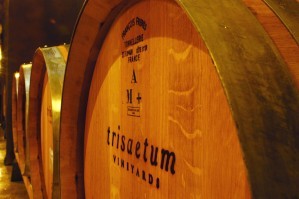 when the coastal mountains of the Pacific Northwest squeezed their way through that same lava field placing half of it on the coastline at Cape Kiwanda…and the other half thirty-five miles inland on the east side of the Oregon coast range. This activity left it not only dry, but with the precise combination of soil, elevation, orientation, temperature, and micro-climate necessary to make something extraordinary from two of nature's most site specific grapes—Pinot Noir and Riesling.